You are here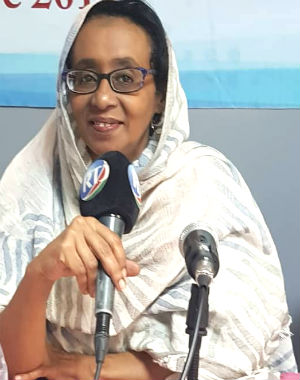 Aicha Djama
For 28 years, Aicha Djama has been at the heart of all the transformations experienced by Djibouti in the field of population.
As the country's first demographer, she worked at the Central Census Bureau. In this position, she represented Djibouti at the 1994 ICPD and at the Beijing Conference in 1995.
She was a founding member of the Djibouti Association for Balance and Family Promotion affiliated with IPPF where she contributed to the development of the Djibouti Family Code. At UNFPA since 1999, she supported the creation of the first safe motherhood project and the creation of the first directorate for maternal and child health at the Ministry of Health.
The establishment of a referral center for reproductive health and a listening unit for victims of gender-based violence were major achievements that she coordinated with the government and successfully supported. Currently, the development and empowerment of the post-ICPD generation of girls and teenagers is for her the highest priority.